Golden Chain Distribution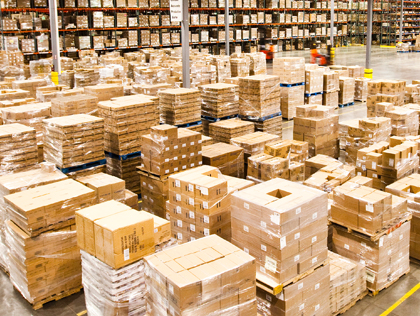 Golden Chain Distribution
Golden Chain Distribution started a strong beginning aiming distribution of all consumer goods on a large scale, including the chain of Ramez markets and the other retail companies.
Golden Chain Distribution derives its power from what is owned by Ramez Group of logistic structure, material and human potential, wide network with suppliers from China, India, Turkey, Indonesia and other countries.
A large storage space is available to the company in the kingdom of Saudi Arabia , Bahrain, and Oman, it owns as well transportation fleet and agreements to facilitate the arrival of goods from the places of production to the outlets where will be displayed in a record time. And with this potentials the company mainly contributes in achieving many competitive goals not available to other companies such as carriage of goods with the required speed and abundance , and the reduction of losses, price reduction as the large distributing network of Ramez international markets allows the arrival of the products directly to our customers, besides the distribution of goods to the other stores with the same speed and efficiency creates the opportunities for competition and refreshing the market, which fulfills the interests of the consumers in the first place, and contributes in rotating the national economic wheel.